As an experienced real estate photographer in Central Louisiana, I understand the importance of capturing the details of a property and highlighting its best features. My goal is to provide a comprehensive set of photos that accurately represent the home, helping potential buyers to connect with it and fall in love before even stepping foot inside. With over 10 years of experience in photography, I have perfected the art of portraying the space and capturing the details that make a house a home. I specialize in providing high-quality images that allow potential buyers to get a true sense of the property, helping them make an informed decision about whether or not to purchase. My services include using digital techniques for post-production enhancements as well as traditional photography techniques for capturing the perfect shot. You will receive detailed images of the interior and exterior of homes or commercial properties, allowing potential buyers to feel like they're walking through the space. Whether you're looking for stunning photographs to highlight a new listing or need an updated portfolio for an existing property, I can provide!
Professional-grade real estate photography services
I offer professional-grade real estate photography services to help real estate agents and homeowners showcase their properties in the best possible light. My services include high-quality digital photography, aerial photography, virtual tours, and more. I have the equipment and experience to capture stunning images, and I will work with you to ensure that your photos accurately reflect the beauty of your property. Together, we can create a portfolio of stunning photos that will help you attract buyers.
High-resolution photographs highlighting your property's best features
My expertise lies in providing real estate photography services that bring out the best in your property. My specialty is capturing high-resolution photographs that emphasize the outstanding features of your property, which enables potential buyers to have a clearer comprehension of what it can provide. My photography services ensure that all aspects of your property, including its unique architecture, landscaping, and distinctive amenities, are displayed to their full potential. Additionally, I collaborate with you to determine the ideal angles and lighting, ensuring that the photos are visually appealing.
Quick turnaround times to ensure timely submission of images
I understand that real estate agents operate on tight timelines, and I provide quick turnaround times to ensure timely submission of images. Once I receive the property address and instructions, I work quickly to capture high-quality photos of the property. You can rest assured that I am committed to providing the best quality images and service so you can continue to meet your deadlines and provide top-notch service to your clients.
Experienced photographer with the necessary equipment and expertise
As a professional experienced photographer, I possess the necessary equipment and expertise to provide high-quality real estate photography services. I specialize in capturing the beauty and character of residential and commercial properties, and I am available to travel to any location to take photos that will attract potential buyers. I use specialized lighting equipment and advanced editing techniques to produce highly detailed images that will make a great impression on potential buyers. In addition, I offer a variety of packages to suit a variety of needs and budgets.
Simple Pricing
I keep my pricing simple!  Simple for you, and simple for me!
I offer discounts on your first session!
And a 100% satisfaction guarantee! 
Basic
Homes up to 2500 sq feet
Includes 15-20 Edited Photos

Approx 45 Minute Session
Plus
Homes 2500+ sq feet & Commercial Property
Includes 20-30 Edited Photos

Approx 1 Hour Session
Aerial Drone
**Coming Soon**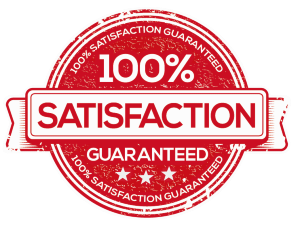 Let's schedule a free consultation to see if we would be a good match to work together!